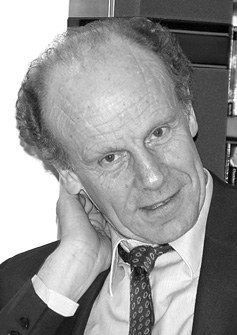 Pierre Jacob
Pierre Jacob is currently a member of the Institut Jean Nicod in Paris, France. His research centers on metaphysics of intentionality and philosophy of cognitive science.
For more details visit the contributor's



OM Contributions
Publications
Jacob, P. (2008). What do mirror neurons contribute to human social cognition? Mind & Language, 23(2), 190-223.



Jacob, P., & Jeannerod, M. (2005). The motor theory of social cognition: A critique. Trends in cognitive sciences, 9(1), 21-25.



Jeannerod, M., & Jacob, P. (2005). Visual cognition: A new look at the two-visual systems model. Neuropsychologia, 43(2), 301-312.



Jacob, P., & Jeannerod, M. (2003). Ways of seeing: The scope and limits of visual cognition. New York, NY: Oxford University Press.



Jacob, P. (1997). What minds can do: Intentionality in a non-intentional world. Cambridge, UK: Cambridge University Press.