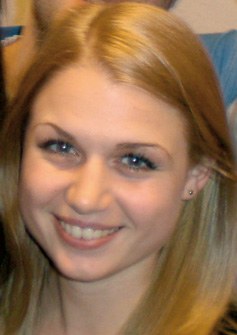 Lisa Quadt
Lisa Quadt is currently a PhD student of philosophy at Johannes Gutenberg University of Mainz, Germany. Her research centers on embodied cognition, philosophy of mind, philosophy of cognitive science, and social cognition.
For more details visit the contributor's



OM Contributions
Publications
Quadt, L. (2013, July). Towards a working definition of social cognition. Poster session presented at ASSC 17, San Diego, CA.



Quadt, L. (2012, September). What can phenomenological approaches contribute to the research of social cognition? Talk presented at MIND 17, Frankfurt am Main, Germany.



Quadt, L. (2011). Social cognition: A critical comparison of current philosophical and neuroscientific theories. Unpublished master's thesis, Johannes Gutenberg University of Mainz, Mainz, Germany.