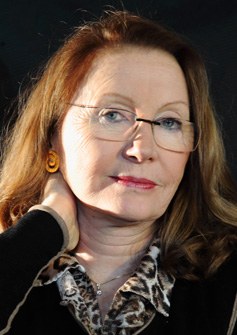 Joëlle Proust
Joëlle Proust is currently director of research at the Institut Jean Nicod for Pierre-Gilles de Gennes Foundation in Paris, France. Her research centers on philosophy of logic and philosophy of mind.
For more details visit the contributor's



OM Contributions
Publications
Proust, J. (2007). Metacognition and metarepresentation: Is a self-directed theory of mind a precondition for metacognition? Synthese, 159(2), 271-295.



Proust, J. (2003). Thinking of oneself as the same. Consciousness and Cognition, 12(4), 495-509.



Proust, J. (2001). A plea for mental acts. Synthese, 129(1), 105-128.



Proust, J. (2000). Awareness of agency: Three levels of analysis. In T. Metzinger (Ed.), The neural correlates of consciousness (pp. 307-324). Cambridge, MA: MIT Press.



Daprati, E., Franck, N., Georgieff, N., Proust, J., Pacherie, E., Dalery, J., & Jeannerod, M. (1997). Looking for the agent: An investigation into consciousness of action and self-consciousness in schizophrenic patients. Cognition, 65(1), 71-86.