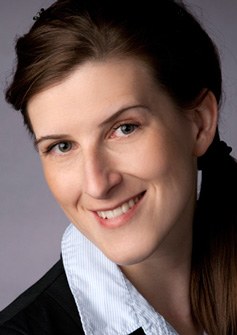 Ulrike Pompe-Alama
Ulrike Pompe-Alama is currently assistant professor of philosophy at the University of Stuttgart, Germany. Her research centers on philosophy of mind and cognition, philosophy of science, and philosophy of simulation.
For more details visit the contributor's



OM Contributions
Publications
Misselhorn, C., Pompe, U., & Stapleton, M. (2013). Ethical considerations regarding the use of social robots in the fourth age. The Journal of Gerontopsychology and Geriatric Psychiatry, 26(2), 121-133.



Pompe, U. (2013). The value of computer science for brain research. In H. Andersen, D. Dieks, W. J. Gonzalez, T. Uebel, & G. Wheeler (Eds.), New Challenges to the Philosophy of Science. The Philosophy of Science in a European Perspective (Vol. 4, pp. 87-98). Dordrecht, Netherlands: Springer.



Pompe, U. (2011). John Symons and Paco Calvo (Eds.): The routledge companion to the philosophy of psychology. Journal for the General Philosophy of Science, 42, 421-423.



Pompe, U. (2011). Perception and cognition – The analysis of object-recognition. Paderborn, Germany: Mentis.



Newen, A., & Pompe, U. (2009). Begriff und Erkenntnis: Eine Analyse von Objektwahrnehmung im Rahmen einer repräsentationalen Theorie. In R. Schantz (Ed.), Wahrnehmung und Wirklichkeit. Heusenstamm, Germany: Ontos.