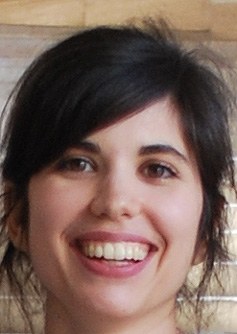 Margherita Arcangeli
Margherita Arcangeli is currently a postdoctoral researcher at the Institut Jean Nicod in Paris, France. Her research centers on aesthetics, epistemology, philosophy of emotions, philosophy of language, philosophy of mind, and philosophy of science.  
For more details visit the contributor's



OM Contributions
Publications
Arcangeli, M. (2014). Anežka Kuzmičová, mental Imagery in the experience of literary narrative: Views from embodied cognition. Estetika, 51, 149-154.



Arcangeli, M. (2010). Imagination in thought experimentation: Sketching a cognitive approach to thought experiments. In J. Kacprzyk, L. Magnani, W. Carnielli, & C. Pizzi (Eds.), Studies in Computational Intelligence. Model-Based Reasoning in Science and Technology (pp. 571-587). Berlin, Germany: Springer Verlag.



Kacprzyk, J., Magnani, L., Carnielli, W., & Pizzi, C. (Eds.). (2010). Studies in computational intelligence. Model-based reasoning in science and technology. Berlin, Germany: Springer Verlag.