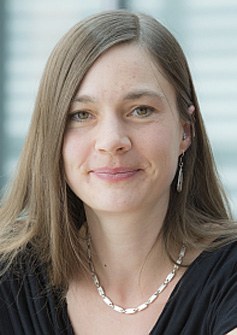 Jennifer M. Windt
Jennifer M. Windt is currently an assistant lecturer and researcher in philosophy at Johannes Gutenberg University of Mainz, Germany. As of February 2015, she will be a lecturer in philosophy at Monash University in Melbourne, Australia. Her research centers on dreaming, philosophy of cognitive science, philosophy of mind, self-consciousness, and sleep.
For more details visit the contributor's



OM Contributions
Publications
Windt, J. M. (in press): Dreaming. A conceptual framework for philosophy of mind and empirical research. Cambridge, MA: MIT Press.



Windt, J. M., Harkness, D. L., & Lenggenhager, B. (2014): Tickle me, I think I might be dreaming! Sensory attenuation, self-other distinction, and predictive processing in lucid dreams. Frontiers in Human Neuroscience, 8(1), 1-11.



Windt, J. M. (2013): Reporting dream experience: Why (not) to be skeptical about dream reports. Frontiers in Human Neuroscience, 7(1), 1-15.



Windt, J. M., & Noreika, V. (2011): How to integrate dreaming into a general theory of consciousness—A critical review of existing positions and suggestions for future research. Consciousness and Cognition, 20(4), 1091–1107.



Windt, J. M. (2010): The immersive spatiotemporal hallucination model of dreaming. Phenomenology and the Cognitive Sciences, 9(1), 295-316.