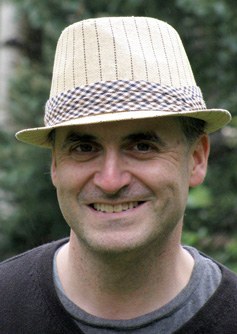 Evan Thompson
Evan Thompson is currently professor of philosophy at the University of British Columbia in Vancouver, Canada. His research centers on embodied cognition, neuroscience of consciousness, phenomenology, and philosophy of mind and cognitive science.
For more details visit the contributor's



OM Contributions
Publications
Thompson, E. (2010). Mind in life: Biology, phenomenology, and the sciences of mind. Cambridge, MA: Belknap.



Thompson, E. (2014). Waking, dreaming, being: Self and consciousness in neuroscience, meditation, and philosophy. New York, NY: Columbia University Press.



Thompson, E. (2001). Empathy and consciousness. Journal of Consciousness Studies, 8(5-7), 1-32.



Thompson, E., & Varela, F. J. (2001). Radical embodiment: Neural dynamics and consciousness. Trends in Cognitive Sciences, 5(10), 418-425.



Varela, F. J., Thompson, E., & Rosch, E. (1991). The embodied mind: Cognitive science and human experience. Cambridge, MA: MIT Press.