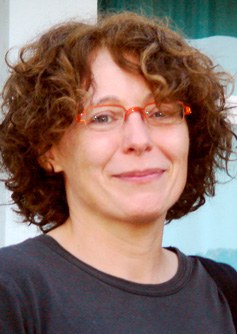 Elisabeth Pacherie
Elisabeth Pacherie is currently a senior researcher in philosophy at the Institut Jean Nicod in Paris, France. Her research centers on belief formation and revision, individual agency, joint agency, metacognition, and pathologies of beliefs.
OM Contributions
Publications
Pacherie, E. (2008). The phenomenology of action: A conceptual framework. Cognition, 107(1), 179-217.



Pacherie, E. (2006). Towards a dynamic theory of intentions. In S. Pockett, W. P. Banks, & S. Gallagher (Eds.), Does consciousness cause behavior? An investigation of the nature of volition (pp. 145-167). Cambridge, MA: MIT Press.



Jeannerod, M., & Pacherie, E. (2004). Agency, simulation and self-identification. Mind and Language, 19(2), 113-146.



Patherie, E. (2000). The content of intentions. Mind and Language, 15(4), 400-432.



Daprati, E., Franck, N., Georgieff, N., Proust, J., Pacherie, E., Dalery, J., & Jeannerod, M. (1997). Looking for the agent: An investigation into consciousness of action and self-consciousness in schizophrenic patients. Cognition, 65(1), 71-86.